Sun-soaked adventures to captivating Southern Caribbean Isles onboard Grandeur of the Seas
Visit this tropical paradise that unlocks the most spectacular shores with idyllic pink-sand beaches, emerald hills, and valleys, and rich Bajan flavor. An unforgettable destination.
RECOMMENDED DEAL by Geoff Silvers, CEO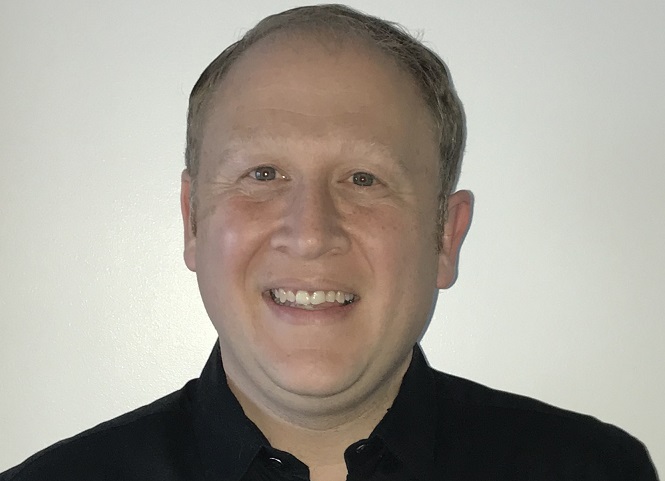 Experience the tropical life in Barbados onboard Royal Caribbean. You can chill, have fun - pretty much get everything you want out of a holiday at amazing value.
What's Included?
Flights from and to London Included
14 Nights Full Board Caribbean Cruising
Complimentary Broadway-style entertainment
All from £1467pp
Day 1 - Fly UK to Bridgetwon, Barbados
Sun, 09 Jan 2022
Fly to Barbados & transfer to port to embark on your cruise onboard Grandeur of the Seas.
Day 2 - Kingstown, St. Vincent
Mon, 10 Jan 2022
Secluded white sand beaches lapped by sparkling waters, vibrant coral reefs and hiking trails through lush, emerald jungles – St Vincent and the Grenadines embody what most people think of when picturing the perfect Caribbean getaway.
Day 3 - St. George's, Grenada
Tue, 11 Jan 2022
Called the "Spice Island" for its abundance of cinnamon and nutmeg, still sold at the waterfront market, Grenada is spicy in many other ways. St. George's has historic buildings in brick and mellow stone, and one of the loveliest harbors in the Caribbean. The coastline is full of secluded coves, while the mountainous interior is rich in rainforests and frothy rivers.
Day 4 - Willemstad, Curacao
Wed, 12 Jan 2022
The ship passes through a channel in the reef, into a broad, perfectly protected natural harbor. This is Willemstad, where Dutch gingerbread houses, superb shopping, excellent restaurants and bustling casinos abound. Nature buffs will love the exotic plants and tropical birdlife of Christoffel National Park. And don't forget to sample the famous Curacao liqueur, still made here.
Day 5 - Kralendijk, Bonaire
Thu, 13 Jan 2022
Bonaire has consistently been ranked as the finest snorkeling and scuba diving destination in the Caribbean for two decades. This is because of the island's diligent stewardship of its marine resources. Since 1979, all the waters of Bonaire's coast have been legally protected.
Day 6 - Day at Sea
Fri, 14 Jan 2022
Cruising at sea.
Day 7 - Cartagena, Colombia
Sat, 15 Jan 2022
Charming Cartagena is one of the most fascinating towns in South America. The old city, almost completely surrounded by lagoons, bays and the Caribbean Sea, is still girded by its 17th-century fortifications. Once these guarded the gold and treasures of the New World, bound for Spain; now they shelter ornate churches and convents, the dramatic Palace of the Inquisition, and other historic gems.
Day 8 - Colon, Panama
Sun, 16 Jan 2022
Home to the Panama Canal's Atlantic Ocean entryway, Colon is the second-largest city in Panama. Start your adventure at the Gatun locks, where you can watch ships being raised by water lifts to the higher elevation of the canal.
Day 9 - Puerto Limon, Costa Rica
Mon, 17 Jan 2022
Truth be told, this isn't a tourist town per se, compared to other destinations in the Caribbean Sea . Nevertheless, there are things to see and do while you are in port.
Day 10 - Day at Sea
Tue, 18 Jan 2022
Cruising at sea.
Day 11 - Oranjestad, Aruba
Wed, 19 Jan 2022
The tiny island of Aruba is the smallest of the ABC Islands, which include Barbados and Curacao. Aruba lies about 15 miles north of Venezuela and has limited vegetation. The landscape consists of cacti and the curiously wind-bent divi divi trees. You may also be interested in climbing atop some of the huge boulders and exploring some of its caves.
Day 12 - Day at Sea
Thu, 20 Jan 2022
Cruising at sea.
Day 13 - Scarborough, Tobago
Fri, 21 Jan 2022
Travellers often overlook Tobago for its better-known neighbour, Trinidad – but this tiny island is a true Caribbean gem. Its north coast is full of secluded coves waiting to be explored, and its south coast unlocks incredible snorkel and dive sites, including Buccoo Reef, Flying Reef and Bon Accord Lagoon. Laid-back Scarborough is the perfect jumping off point to explore the island, but it also offers plenty of ways to while away the day – like a stroll through its botanical gardens, a visit to Fort King George or a great meal of curry crab and dumplings at one of its charming open-air cafes.
Day 14 - Port of Spain, Trinidad
Sat, 22 Jan 2022
Nestled along the calm, blue-green waters of the Gulf of Paria, Port of Spain is a popular starting point for those looking to explore the best of Trinidad. The city has its fair share of marvels, too – it's home to a centuries-old fortress, gorgeous botanical gardens and a good number of picturesque churches.
Day 15 - Bridgetown, Barbados
Sun, 23 Jan 2022
Disembark your ship this morning & take your transfer to Bridgetwon airport for your overnight flight back to the UK.
14 Nights Full Board Caribbean Cruising
Flights from and to London Included
All Meals & Entertainment Included On Your Cruise
All of this Available from
£1467 Per Person
LIMITED AVAILABILITY
Grandeur of the Seas
Are you ready for adventure? Cruise onboard one of the most innovative cruise ships in the world, filled with fun & adventurous activities.
Grandeur of the Seas is the ultimate east coast adventure, sailing from Bridgetown, Barbados. It's the perfect blend of unique experiences onboard and unbelievable shores, like the lush islands of the Southern Caribbean, Bermuda's unspoiled beaches.
There's a reason why Grandeur of the Seas® is a favourite for adventure. Maybe it's the views from the Rock Climbing Wall, or the poolside films beneath the sky. It could be the kitchen-conquering culinary classes, or the ooh- and ahh-inducing services at Vitality℠ at Sea Spa and Fitness Centre. Why don't you be the judge?
Call us now! Mention Deal #4099
CS Opening Hours
Monday to Friday : 10 am 10 pm GMT
Sales Opening Hours
Monday to Friday : 10 am 10 pm GMT
Saturday & Sunday : 10 am 6 pm GMT
What's Included?
Flights from and to London Included
14 Nights Full Board Caribbean Cruising
Complimentary Broadway-style entertainment
All from £1467pp
Why Book With Viva Voyage?
All Package Holidays provided by Viva Voyage are fully ATOL bonded. Cruise only reservations are protected by TTA.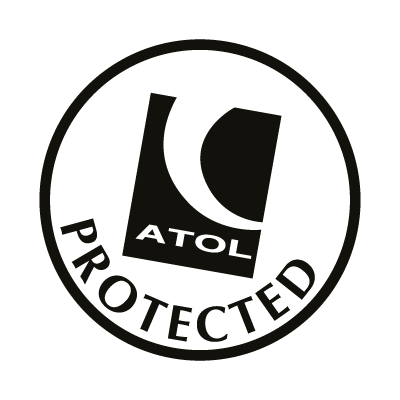 ---
Get access to exclusive discounts and special promotions.

---
Receive exceptional service from all our agents.
---
*14 nights full board cruising includes all meals at selected dining venues onboard. Service charges are not included.
*Roundtrip flights are based on London. Regional flights may be available at an extra cost - call for details.
*Visas & holiday insurance are not included but will be required at your own expense.
*The advertised price is for the lowest grade of an inside cabin.
*All offers are subject to change & availability and deposit paid is non-refundable. E&OE.